Découvrez nos Followers, Likes & Commentaires Français sur Instagram & Facebook 100% Réels
The best offers selected for you
Improve your visibility and increase your sales!
Getting Followers & becoming an influencer how does it work?
Let's just say that a full deck will always attract more customers than an empty deck, so it's important to look influential.
Jedevienspopulaire.fr is a French website that offers you the opportunity to buy Instagram followers, likes and views 100% real and from active accounts for different social networks like Facebook, Instagram, Twitter, YouTube, Tiktok and other networks ... .
Fort d'une expérience de 11 ans et d'une communauté de 200.000 membres à travers notre réseau dans le Marketing Social nous pouvons vous offrir un service de qualité inégalable ! Jedevienspopulaire.fr c'est surtout une équipe d'experts dynamique qui vous suivent et vous accompagnent  7j/7, 24h/24 pour vous aider à atteindre vos objectifs !
Acheter des followers en conformité avec les règles des réseaux sociaux, tous les followers, vues et likes sont réels et proviennent de nos réseaux de sites d'échanges, de jeux et de publicités sur les différents réseaux sociaux !
Give credit to your brand
Buying followers, what if it's simple?
Those who will tell you otherwise do not wish to see you succeed! Believe us, all the people who are experiencing glory today have benefited at one stage of their journey from a boost, a boost.
Today's social networks are saturated, with billions of people often trying in vain to stand out with their creativity, ideas, or even innovations. Buying Instagram Followers has become essential!
That's why we give you the solution so that the whole world can discover who you are! Buying Instagram followers with us is giving a dimension to your brand, to your name and it's not utopian, it's the right equal opportunity. Don't be overwhelmed by the mass, from now on buy followers, likes, and views with Jedevienspopulaire.fr and success will speak for you! Buying Instagram Followers is simple and risk-free!
Your privacy is our top priority. None of your information will be sold, disclosed or shared with third parties.
Our team works discreetly to deliver high quality results.. Our strategy allows you tobuy followers Instagram, views, and interactions without a trace. Results and delivery are done in a natural way.
Social Security
Quality results
Partners Approved, Results Assured. Our goal is to deliver the best results to maximize your chances of success by relying on our reviewed and verified partners. Also, we regularly check the progress of your orders and make adjustments if necessary to ensure the best results. Our results are guaranteed, and on time. Our campaigns use strategies to guarantee them on time, and we constantly monitor them to ensure that they evolve as planned. If problems arise, we respond in advance to stay on schedule.
N° 1 en France sur la qualité
Buy quality followers at a reasonable price
You can buy cheap instagram followers, facebook likes, and youtube views that will allow you to boost your visibility of your accounts and publications on social networks. For even more credibility we offer you to buy cheap likes for your photos or posts. We have offers adapted to each platform to allow you to have a global action plan on all your networks. Buying youtube views can allow you to reference your videos on the best known platform. If you are a fan of facebook you will be able to acquire cheap facebook fans or j'aimes. If you prefer photos, buying instagram likes for your videos and photos will increase the engagement of your community.
Our expertise and professionalism guarantee you a quality service.
Jedevienspopulaire.fr validé par les influenceurs ✅
Influencers talk about it and recommend
BRYAN BOY
Influençeur, Star de télé-réalité - Instagram & Snap
Bryan, frère de Sebby Daddy,  Star de la télé-réalité à succès et influenceur avec près d'un million d'abonnés sur Instagram et Snapchat aime et recommande Jedevienspopulaire.fr pour Acheter des Followers Instagram !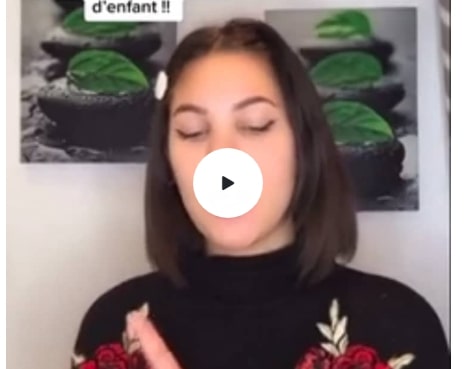 LEYLA.DKS
Influencer - Tiktok, Instagram & Snap
Leyla.dks successful influencer with half a million subscribers on Tiktok likes and recommends Jedevienspopular.fr to buy Instagram Followers and Tiktok views!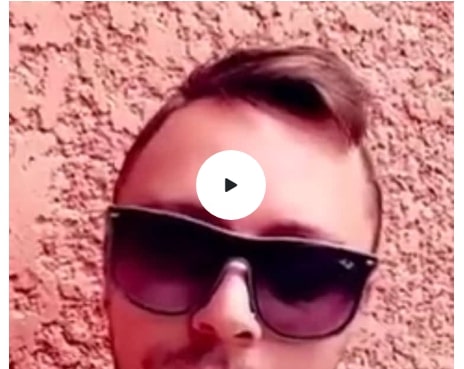 BLS @ditpassa
Influencer - Snap & Instagram
BLS Influencer, whose reputation is well established and who counts more than 200,000 daily views on SnapChat likes and recommends Jedevienspopulaire.fr to buy Instagram Followers!
Acheter des followers mais avec satisfaction avant tout !
Our customers are fully satisfied with our services and they express it
Anonyme
propriétaire vérifié
Anonyme
propriétaire vérifié
C est pas mal ! Même si il me semble avoir perdu certains followers 🫣
Il y a 6 jours
Anonyme
propriétaire vérifié