How the Instagram algorithm works in 2021
admin
 L'algorithme Instagram est devenu votre bête noire ? Vous avez le sentiment d'être transparent auprès de vos abonnés ? Vous ne savez plus quoi faire pour apprivoiser l'algorithme Instagram, le séduire et avoir toute son attention ? Voici mes conseils pour ne plus avoir peur de l'algorithme Instagram et arrêter de vous enrager contre lui. découvrez Comment fonctionne l'algorithme Instagram en 2021.
---
Comment fonctionne l'algorithme Instagram en 2021 ?
In 2016, an algorithm appears on Instagram. Its purpose? It is quite simple: to show each person the publications that are most likely to interest him and make him interact.
It prioritizes the publications of the people you have subscribed to. It is therefore the algorithm that decides which ones will be seen first.
When the algorithm finds that this content makes the person react, it will show him/her other publications from the same author. If, in addition, there is frequent interaction via comments or direct messages, it is even better.
You will have understood that if you want your content to be engaging, it must be of quality and appeal to your audience.
But - unfortunately - it's no longer enough...
In 2019, many account owners have seen the commitment under their posts decrease.
At that time, the reaction of many people was to blame a new update of the algorithm. I would say that..." That's a good point. ».
This (naughty) robot has something to do with deciding who gets to see what, by favouring the most recent posts. But he's not the only one responsible.
More and more publications are being sponsored and are invading the users' feed. And Facebook, owner of Instagram, is not a humanitarian organization. It keeps pushing for more publicity!
Instagrammers want to be seen more, so they increasingly use advertising... The more advertising there is, the less publications are seen (and the more the cost of advertising increases!). It's a hellish circle!
So it's not surprising if your publication is struggling to make a name for itself. It is estimated that only 10 to 20% of your subscribers see your content.
To be part of the selection displayed to your audience, you have to do everything possible to please the Instagram algorithm.
Propose content that is pleasant and meets the expectations of your community!
---
How to increase the reach and engagement of your posts
To increase the visibility of your content in your audience's news stream, there are a few things you need to consider.
First of all, it is essential to create a commitment to quality.
How? By publishing more videos, which are much more impactful than images.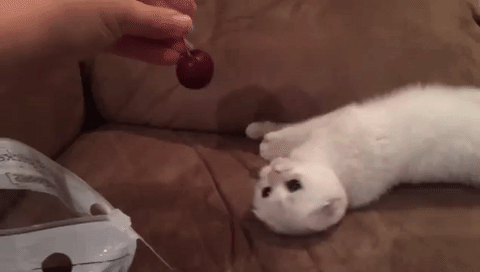 ---
Priorité pour 2021 sur Instagram : utiliser la vidéo
You, like me, are used to scrolling our news feed in automatic mode. Your gaze sneaks onto one image and then shifts to another.
While an attractive video - no more than 60 seconds long - is more likely to grab attention.
This, of course, does not escape the Instagram algorithm which will memorize this interest. It will then offer you, afterwards, the publications of this account in priority.
---
Connect with your subscribers
There are other ways to create engagement that the Instagram algorithm appreciates:
Direct message exchanges,
The stories,
The likes,
A long and attractive caption under your photo,
The use of relevant hashtag,
Comments (which must always be answered and responded to promptly),
Photo and video recordings.
By not neglecting any of these actions, and by encouraging user interaction, your chances of pleasing the algorithm increase.
Do not consider your subscribers as anonymous spectators. Share, exchange, link: after all, isn't that why it's called a social network?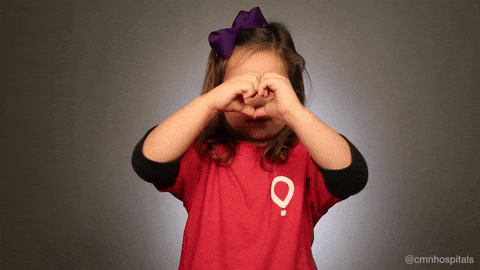 ---
Other tips to please the Instagram algorithm (and your audience)
You should publish regularly, preferably on the days and at the times when your audience is most active. (Don't forget that Swello's Quality Grade helps you with this. )
It's better to publish 2 or 3 times a week and stick to it than to publish en masse for a week... then nothing the following weeks.
Take care of your photos. Create professional visuals to grow your account.
Take the time to go and comment on other accounts, it will bring you more visibility and subscribers.
Create a recurring appointment with your subscribers to build loyalty and increase your visibility. The motivating Monday quote, for example, that you read on public transport before arriving at the office.
And above all, don't neglect the impact of the Stories to express yourself! Instagram users spend more time on them than on a simple post.
---
In conclusion
Comment fonctionne l'algorithme Instagram en 2021 ? L'algorithme est en constante évolution et vous n'y pouvez rien. C'est un fait et vous devez vous adapter.
Understanding this will make your use of Instagram much more enjoyable. Think of it as an opportunity to create a strong and genuine engagement with your current and future subscribers.
Isn't that why you're on Instagram after all?
So what's the next thing you're going to do to please the Instagram algorithm?
Source & Credits: https://swello.com/fr/
EDIT OF 18/11/2020 : Beware of the Premlike platform, indeed, many prospects contact us to report this site which seems formally fraudulent, to order on their site, it is the assurance of finding you with blocked social pages, or simply never receive your order: many testimonials have been sent to us.