How does the guarantee on Jedevienspopulaire.fr work?
Very simple! The insurance acts as a protection in case of loss of our services, guaranteeing that your money will not be wasted!
If a loss of followers, likes, views or listens is noted then you must contact us by email or chat and one of our agents will be able to top up your order.
Waiting times can vary between 24 and 48 hours for the replacement to be effective.
In some cases, this may take longer and an explanation by e-mail will be sent to you, but rest assured that a replacement will be sent as soon as possible.
Please note that it is imperative that you provide us with your order number for any refill request.
Yes, anyone who acquires our services is eligible for continued service. The only difference is in the type of protection you choose:
The basic protection, which is included with the purchase of our services, comes with a replacement from 30 to 190 days after the purchase of certain products.
The other protection option, which is paid for, is simply an extended protection of 1 year after purchase and valid only for certain products.
You must note a loss of 10% or more in relation to the quantity acquired to make any request for replacement.
If you have purchased services elsewhere for the same url, you will not be eligible for replacement.
If you have content with more than 200,000 interactions (followers, likes, views, etc), we will not send a replacement.
If you have opened a paypal dispute, or made an opposition to the payment, no replacement will be sent to you.
We may refuse to send a replacement if we note abuse.
We will not send a replacement for your content if it violates the terms of use of the platform (violence, etc..).
Replacement requests should be made through the contact form that you can find by clicking on the button below.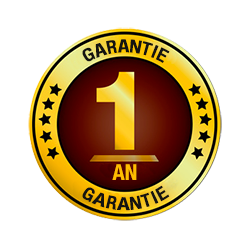 If you have lost a certain amount of our services (followers, likes, views...) and you are covered by our warranty, then we will replace them free of charge.
Then click here to make a quick request ✅
Enjoy 1-year extended protection against post-purchase losses for certain products!